For the chicken farmers, the two phases of summer and winter are the most headaches for the farmers, because the temperature in these two stages is more extreme than the growth of the flock. With the continuous operation throughout the year, the farmers are about to usher in the hot summer season. In the summer season, the chickens are prone to diarrhea, so that the farmers can calmly face the phenomenon of chicken diarrhea in the summer season. . Through the experience of poultry equipment manufacturers, farmers are told about the causes of chicken diarrhea and how to prevent it.
1. Flock stress: The stress response of the flock will cause the flock to be diarrhea, and the flock will develop a stress reaction when it is transferred to the group or it will cause the flock to diarrhea. Therefore, farmers should try to avoid the stress response of the flocks in the process of raising the farmers. The action should be light when catching the chickens, so as to prevent strangers from entering and leaving the house.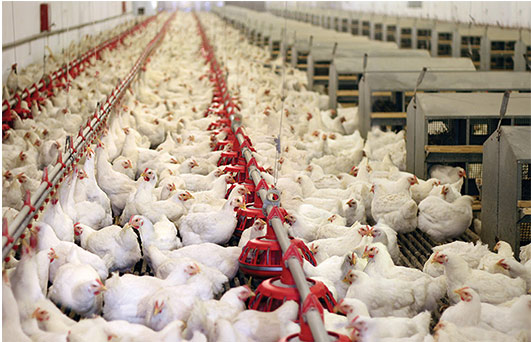 2. Increased salt content in the feed: an increase in the salt content of the feed will increase the amount of water in the flock and cause the flock to be thin. Therefore, farmers should pay attention to the salt content of the feed when formulating feed for the chickens, especially when feeding the fish to the chickens.
3. Chickens can cause diarrhea when they are infected with E. coli or coccidiosis. Therefore, farmers should pay attention to the clean environment of the chickens and regularly disinfect the chicken houses to avoid infection of chicken diseases. Farmers who produce diarrhea can go to professional medical sites to purchase drugs.
4. Ensure that the drinking water of the chickens is clean. If the drinking water of the chickens is not clean, the water contains impurities or other germs, and the chickens will suffer discomfort after drinking, so it is necessary to ensure that the water consumed by the chickens is clean and pollution-free.
5. The high temperature in summer and the increased water consumption of the chickens will also cause the chickens to diarrhea. If this is the reason for the farmers, although they can be assured, take timely measures to reduce the temperature inside the house.