The use of a full range of chicken equipment is becoming more and more popular in the chicken industry, and its advantages in the breeding process are becoming increasingly clear. Now, we will not introduce the advantages of the farmers in use. Today, we mainly bring farmers to understand some of the equipments included in the complete chicken equipment, so that farmers can know what to do when they purchase equipment. Easy to buy.
Chicken battery cage: Chicken battery cage is the most basic equipment in the complete chicken equipment is also a must. Whether it is raising broilers or laying hens, you need to buy them. When using cages, the amount of culture can be increased and the area of the house can be saved.
Manuring system: The manuring system mainly refers to the manure removal machine. The manure removal machine is divided into a scraper manure removal machine and a belt manure removal machine. Both types of manure removal equipment can clean the faeces in the house and reduce air pollution. When the farmer purchases, he can choose the appropriate type of manure removal machine according to his own feeding situation.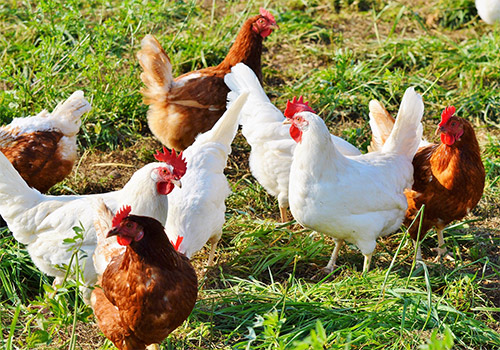 Feeding system: Poultry feeding equipment refers to the feeding machine. Farmers can feed the prepared feed with comprehensive nutritional value directly. The feeding machine can also control the feeding amount of the feed and ensure the chickens. The uniformity of the diet.
Ventilation and cooling system: The main ventilation and cooling system used in the house is the fan and the wet curtain. The scientific installation method uses the negative pressure to reduce the temperature inside the house. This will create a good living environment for the flock.
The egg-colletor: The egg-collector machine is mainly used in the equipment for breeding laying hens. The egg-collector machine can help the farmers to raise eggs, increase the number of eggs, and reduce the breakage rate of the eggs, thereby improving the economic benefits of the farmers.
The above is an introduction to the various equipment in the complete chicken equipment. I hope that through the introduction today, the farmers can provide some help for the equipment.