Humidity is closely related to evaporation of water in the chicken body when they are raised in poultry equipment cages, body heat emission and cleanliness of the house are very important. 
When the temperature is high and low humidity, the water in the chicken is not dispersed too much, which may lead to dehydration of the chicks. In addition, due to drying, the dust inside the house is flying, and it is easy to induce respiratory diseases.When the temperature is low and high humidity, the house is cold and humid, and the chick is prone to cold, causing the litter to be wet, and the gastrointestinal disease occur. In general,when the temperature is high and high humidity, the heat in the chicks is not easy to be emitted normally, suffocating, appetite is falling, growth is slow, and resistance is weakened.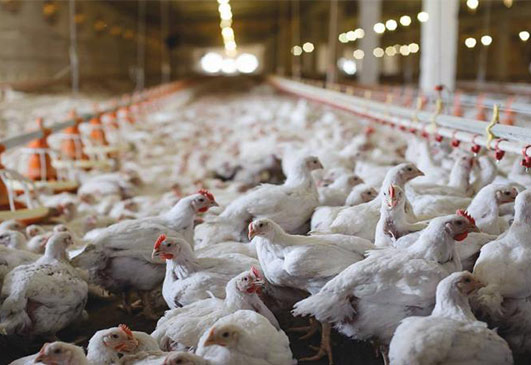 The laying house of the laying hens should be kept dry to prevent bacterial growth and infection, but the relative humidity should not be lower than 40%. Suitable relative humidity is 60% -65% before 10 days old and 50%-60% after 10 days old in your poultry farm equipment house.