First of all, chicken can obtain higher economic benefits. Self-made feeds: At present, the prices of commercial compound feeds produced by the feed processing sector are relatively high. Farmers may purchase full set of chicken In order to reduce costs, it is best for farmers and chicken farmers to feed their own chicken. Use local produce or self-cultivated food and other agricultural and sideline products for food preparation and try to be as comprehensive as possible.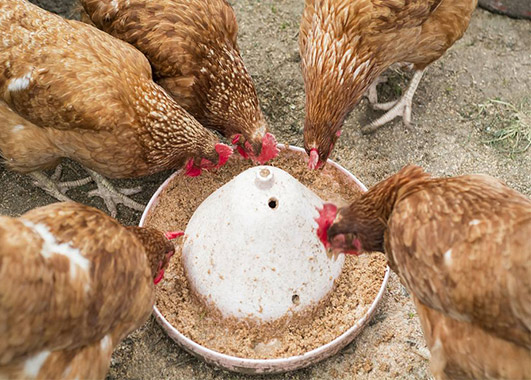 Secondly, purchase of finished feed and then re-preparation: In order to spend less to feed, you can buy a lower price of compound feed. However, due to its poor quality, in order to ensure the nutritional needs of chicken, you can add some homemade soybean cake, cottonseed cake, peanut cake and so on. You can also purchase more fish meal, blood meal, bone meal, amino acid, and other additives, and feed it evenly with the feed.
Thirdly, as the season changes, the feed intake of chickens will also change. In summer and autumn, where the temperature is higher, the feed intake of the chicken is reduced, and the protein feed and amino acid content of the diet should be appropriately increased. When the winter chickens are in season, the food intake will increase, the protein feed and amino acids in the diet should be reduced appropriately, and the amount of roughage should be increased appropriately to save costs.