The chicken house should be cleaned up always, and the empty chicken house also need cleaned . After the chickens are transferred out, in order to provide a safe environment for the future chicken flocks and surrounding chicken flocks, the house must be empty for at least 20 days. Management of key links such as cleaning, rinsing and disinfection.
Clean the material tower, feed storage room and trough to avoid waste of feed, and clear the chicken manure from the chicken house to ensure the chicken manure treatment in the chicken house. Chicken manure outside the chicken house. First clean it in a bag, clean it, rinse the road with clean water, and finally spray disinfection.
Clean the drinking water system, power supply system, cages and other equipment and facilities; protect the electrical equipment control switches in the house. When arranging the house, try not to remove the facilities and items from the house. It should be arranged, washed and disinfected in the house. If the facility or item must be removed, strict cleaning and disinfection should be carried out before removal to prevent contamination of other areas.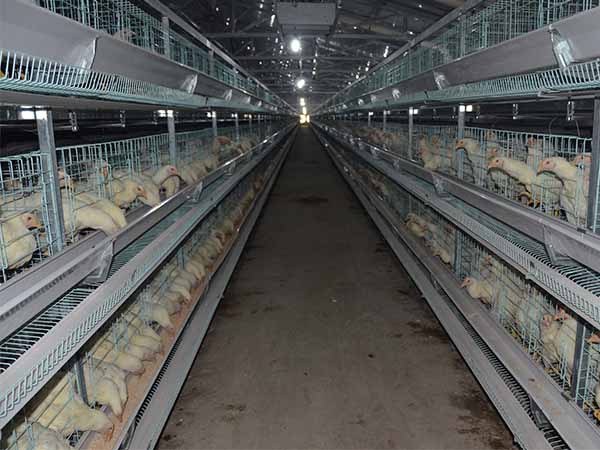 The poultry cage equipment can be washed 2 to 3 days after the house is finished. In the process of rinsing, according to the principle of first, then, after, after, after and after, to ensure the rinsing effect and work efficiency, at the same time, it can also save costs. After rinsing and finishing, check the working effect. If the rinsing is unqualified, it should be re-rinsed immediately. And check again.
After the house is washed clean, the water pipes of each floor should be adjusted to the appropriate height, and all the equipment in the house (including feeding, ventilation, scraping, lighting, drinking water, temperature supply, etc.) should be thoroughly overhauled, all preparations Do it.