Egg breakage has become a headache for many laying hen farms. Nowadays, farming equipment and chicken battery cages are use to raise chickens and collect eggs. According to statistics, the breakage rate of eggs in many laying chicken farms is above 2%. Especially in the early stage of the chicken and egg production, the performance is relatively serious, generally between 1-3%, and some chicken farms have a higher damage rate, even more than 6% in poultry farming cage equipment
Once the egg is damaged, its economic value will drop by more than 60%, severely lose its economic value, and it will pollute normal eggs due to the outflow of egg liquid, and even cause pathogen reproduction pollution. The economic loss caused by broken eggs can account for more than 0.5% of the farming income. According to statistics from relevant departments, the direct economic loss caused by eggshell damage to the laying hens industry is as high as 500 million yuan per year, which has become one of the main factors affecting the efficiency of laying hens.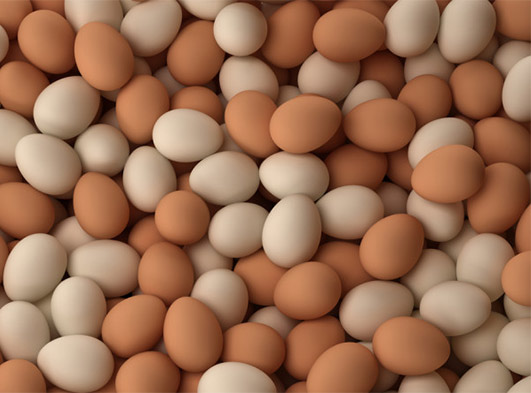 Especially with the change of breeding mode, the feeding cycle is prolonged, the application of mechanical egg collection is promoted, and the eggshell quality problem has attracted much attention. One of the most important reasons why eggs are damaged is that they lack vitamin D3, specifically 25-hydroxyvitamin D3. Some people think that it is calcium and phosphorus deficiency, and the test proves that there is no calcium deficiency in the feed. The broken egg indicates that the chicken has problems, that is, it is not healthy enough. At this time, supplementing "25-hydroxycapsule" to improve the health of the chicken and strengthening the eggshell is a smart choice.

When the calcium and phosphorus in the feed are not balanced, supplementation with 25-hydroxyvitamin D3 can increase the absorption of calcium and phosphorus. In the hot summer, the phytase added to the feed is prone to failure due to high temperature, resulting in insufficient phosphorus and imbalance of calcium and phosphorus. In the case of calcium and phosphorus imbalance, the addition of 25-hydroxyvitamin D3 is more significant. High temperature in summer can easily cause heat stress in chickens. Heat stress can affect the quality of eggshells (the eggshells become thinner and brittle). The reason is that the blood calcium reduction of laying hens is also lower than the reduction of carbonic anhydrase and vitamin D activity in laying hens. The important reason. Supplementing 25-hydroxyvitamin D3 can increase the egg production rate, reduce the egg breaking rate, reduce the egg-to-egg ratio, especially increase the eggshell hardness and reduce the egg breaking rate.