Nowadays, there are more and more chicken farms using farming equipment. Because the use of automatic poultry farm equipment price in ghana can reduce labor and increase the economic income of farmers, then we ca n't just use unmaintained equipment, which will shorten the life of the farming equipment. So how should we maintain the breeding equipment?
First of all, in order to ensure the service life of the equipment, users are required to regularly fill the transmission box transmission sprocket and gears with lubricating oil when they are used once a month; Lubricate the manure system and the central egg delivery system. Clean the egg transfer roller and the surface of the manure roller in time to prevent the accumulation of debris to swell the manure belt or break the roller shaft.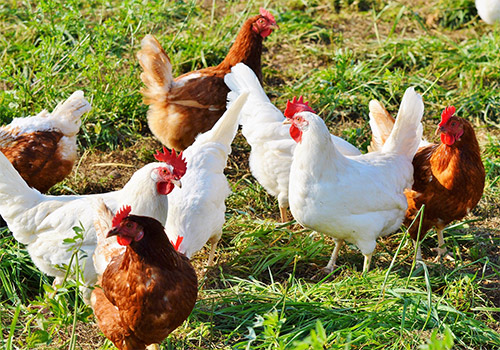 Farmers should timely clean up the impurities in the soft and broken egg collection trays in the farm. The ventilation system should be adjusted appropriately for side wall ventilation and roof ventilation according to the season. The laying hens of the lighting bulbs should always be kept clean, and the maintenance of layer chicken cages price in nigeria should not affect the light intensity.
The dung cleaning system of the layered laying hen cages has a unique structure. A vertical decontamination belt is set under each layer of chicken cages, so that the chicken dung of each layer of chickens will be scattered on the decontamination belt. Under the action of vertical flowing air, most of the water in the chicken faeces Outside the house, the water content of chicken manure is greatly reduced. When the manure is cleaned, because the manure removal belt is flat and smooth, the chicken manure removed from the house is granular. Such chicken manure can be sold directly to farmers or processed into compound fertilizers, which not only improves economic efficiency, but also avoids Environmental pollution. The chicken manure has been air-dried in layers in the house without fermentation, and each time it is cleaned up, the ammonia concentration in the house is extremely low, and the air in the house is fresh. Reduced incidence of disease.