Cooling is one of the main causes of chicken sickness. There are many cold spots. It is not only the temperature control level or the ventilation of the chickens, but the factors that can cause the chickens to be cold are as follows.

1. During the brooding, the water line is too low, the water pressure is too large, the chicks are drilled into the water cup, the nipple leaks, causing the chicken feathers to be wet; the spray equipment is damaged, the nozzle dripping seriously or the spraying time is long, causing the chicken feathers to be wet.
2. Improper humidification method, only pay attention to humidification, does not consider the temperature of the flock, when the flock performance temperature is low, humidification with a humidifying tube will make the flock cold.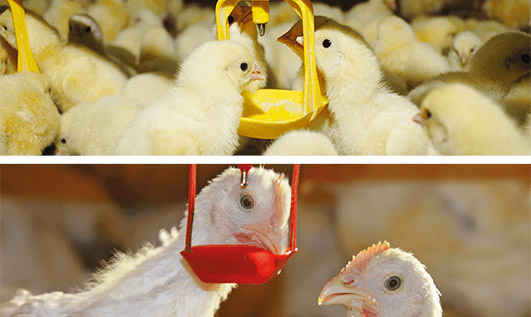 3. The chicken house is not tightly sealed, causing side windows, sewage outlets, chicken outlets, water curtains, exhaust fan outlets, etc., resulting in thief winds, so that the chickens in this area are cold due to low temperatures.
4. After the wind enters the chicken poultry farming equipment from the air inlet, there are obstacles blocking during the pre-warming process, causing the breeze to rebound, and the chickens are swollen.
5. The temperature control is unreasonable; the cooling rate is faster, especially in the cold season, which makes the chicken's cold is more common.
6. Only rely on the temperature indicated by the thermometer, but the chicken's physiological behavior is not taken seriously, resulting in the chickens being cold.