Nowadays, most farmers raise broiler chickens by using battery cage for broilers. It is convenient and quick to use automatic feeding equipment, and it also saves feed waste. But now, as the summer is about to pass, the autumn will follow, and the rain will be wet. Sometimes there will be a state of indigestion. In fact, there are many factors to consider for this problem.
Feed mold infection, mycotoxins can cause digestive diseases such as oral cavity, intestinal tract, causing indigestion, mycotoxin contamination including feeding mildewed feed, and pollution in processing, transportation and storage. Due to the hot weather, the oil is corrupted due to improper preservation, causing broilers to cause glandular gastritis, muscle erosion and enteritis. Free radicals or reactive oxygen molecules produced by fatty acids can affect their immunity, slow down growth, cause poor pigmentation and cause enteritis. Excessive fat addition can cause lubricative diarrhea.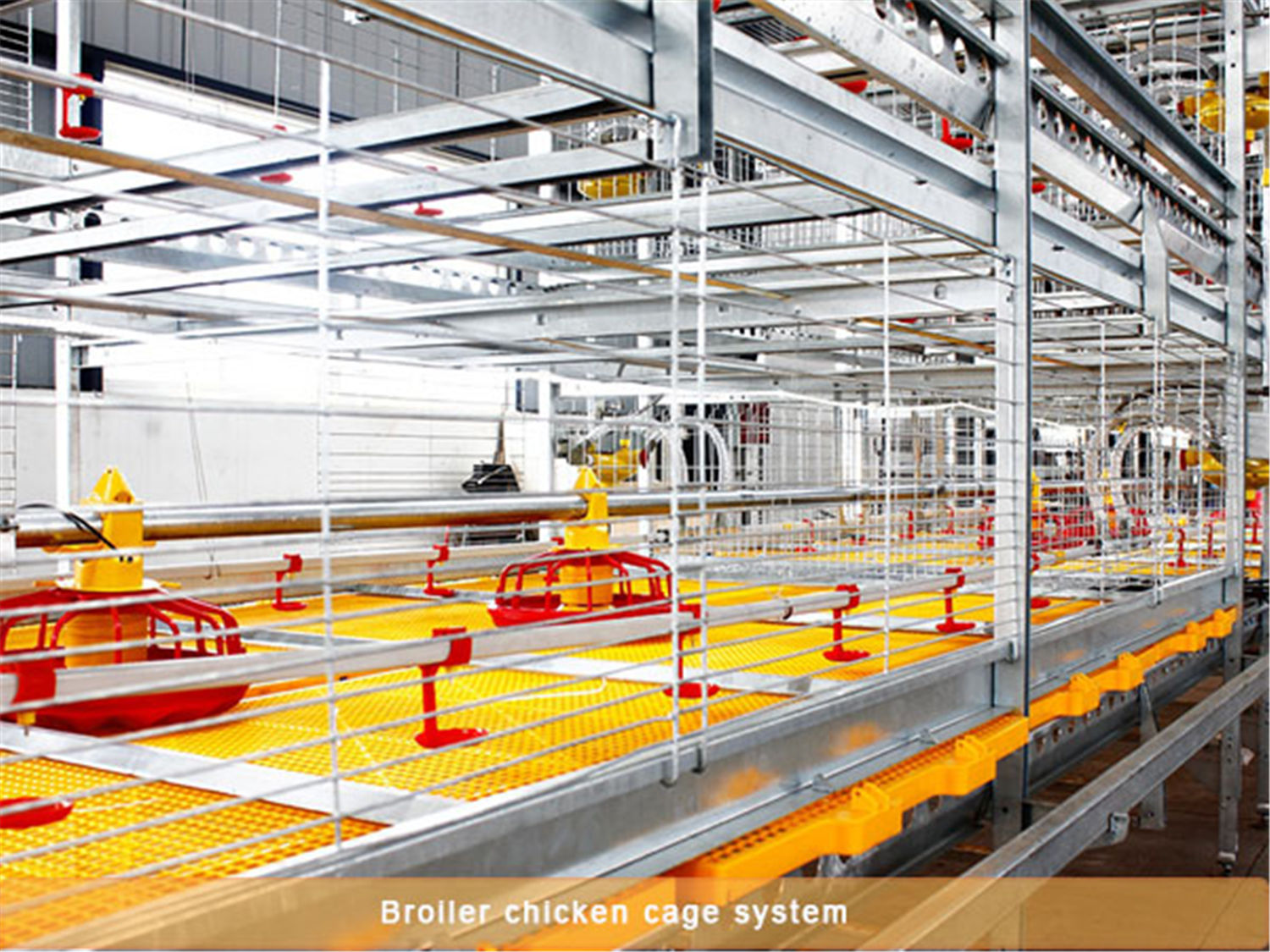 The nutritional requirements of broilers are relatively high in chicken battery cages . The low content of crude fiber in the feed will result in unbalanced nutrition and excessive crude fiber, resulting in large feed intake of broilers and confusion of gastrointestinal function, which may also cause indigestion. Insufficient energy in the feed The broiler is eating for energy, not enough energy, increasing the feed intake of the broiler, causing other nutrients not directly absorbed and directly excreted, thereby causing indigestion.

It is necessary to know that broilers grow fast, especially the growth of internal organs is 35 days ago; because of the low anti-stress ability of broilers, the environmental requirements are higher. There is no regularity in broiler cage feeding, overeating, or stressing the chicken, or causing the chicken to experience low temperatures at a constant temperature, which can cause indigestion. 60% of broiler chickens are made of water, so there must be sufficient drinking water to meet the needs of the chickens, while some farmers do not pay attention to drinking water sanitation, drinking polluted water or degraded water, causing chicken indigestion.